Kala and Hiatus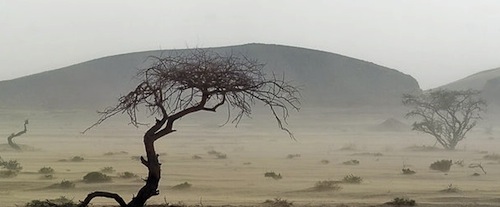 Now from the time when the Daughter of Heaven had passed through the first gate of Hell, a barrenness had fallen on the earth; and neither bird had sung nor any flower showed its beauty forth; nor was there joy in any heart. But when the Maid was slain upon the pillar of the world, an awful darkness fell on all the earth. And the rivers of the earth ceased to flow, but drained away into the salt sea, and the sea ceased to move, but stood still in awful stagnancy... And every growing thing began to wither from its roots.
From The Mythos of the Divine Maid
The story-beyond-time of the Maid's journey to the Dark Realm has been expressed throughout history; for some ancient examples see the article on Demeter and Persephone.