Chelanya, Festival of Regeneration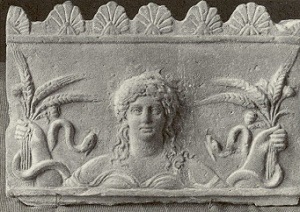 Chelanya, the Golden Festival, opens the Mysteries of Life season and is the festival of regeneration. Celebrated on the cross-quarter day of summer, it marks the beginning of the harvest season, symbolic of the bounty of Dea.
The image here is Ceres, the Roman mother goddess, with her particular motif of ripe grain. Note the snakes, also a symbol of regeneration from the shedding of their skin.